Google Earth/GPS/Other Tools
In the past few years, there have been many exciting innovations in computer graphics. One of the most exciting is Google Earth, a free software application from Google that shows satellite images of anywhere in the world. Now Voyager can export flight plans to Google Earth in a way that lets you do a virtual fly-through of your flight complete with 3D satellite images.

Click the image below to begin a virtual fly-through.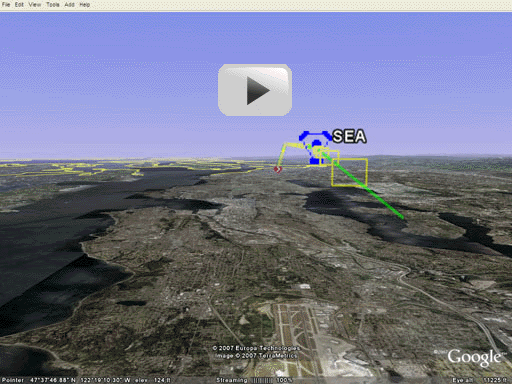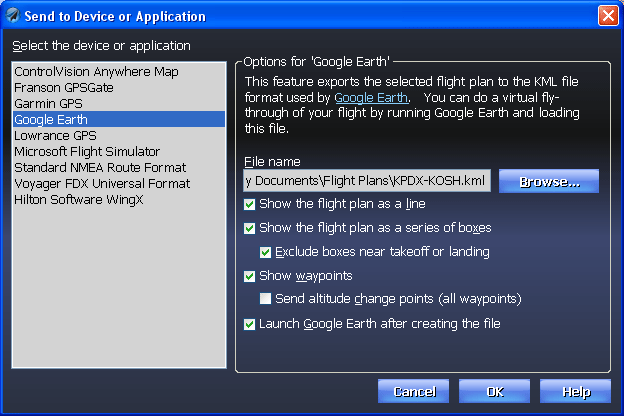 Export to GPS
One of SmartPlan Premier's most important features is painfully apparent to anyone who uses a GPS. Namely, it's tedious at best, dangerously error-prone at worst, to hand-enter a route into a GPS. With Voyager Premier, click one button and the flight plan is instantly sent to your favorite handheld Garmin or Lowrance GPS (including new units like the Garmin 496 and the Lowrance 2000c). If you prefer using a PDA, you an also export the plan directly to Anywhere Map. SmartPlan even helps if you "fly" Microsoft Flight Simulator when the weather is bad or to practice IFR. (SmartPlan Express only supports Flight Simulator export.)